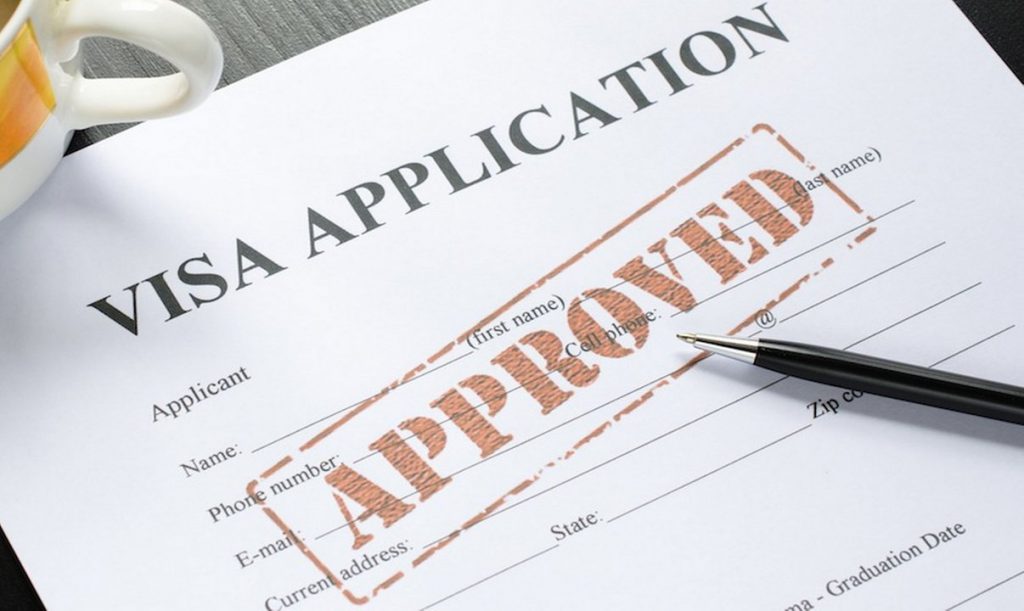 The Embassy of Ghana wishes to inform all visa applicants that visas are NOT FOR SALE. An applicant will be issued a visa based on merit. This means that the payment of visa fees DOES NOT guarantee the issuance of a visa. Please take note, visa fees are NOT REFUNDABLE.
Applicants are therefore advised to read carefully the following guidelines and comply accordingly.
Conditions for Issuing Visas
All visitors to Ghana must possess a valid passport and a valid visa/entry permit, Nationals of ECOWAS member states and other countries with which the Government of Ghana has specific bilateral agreements are exempted.
Visas may be granted to personnel of international organizations and visitors wishing to travel to Ghana for Official Duties, Business, Tourism, Study, Family Visitor on Transit.
Visas may be granted for Single or Multiple entries into Ghana. A multiple entry visa/entry permit guarantees unlimited entries into Ghana within the period indicated on the visa. The duration of stay in Ghana for the visa/permit holder will be determined by the endorsement of the Ghana Immigration Authorities at the port of entry.
Visas are valid for a period of three (3) months from the date of issue. If the holder does not travel to Ghana within three (3) months, the visa becomes invalid.
Persons who enter Ghana as tourists are not permitted by law to take up any form of employment (paid or unpaid), to establish or engage in any business, or to enroll in a school as a student, participate in any educational or business meeting/programme other than tourism, or to change their immigration status after arrival. Offenders will have their visas revoked and would face deportation from Ghana or prosecution.
Emergency visas may be issued at the port of entry to visitors who arrive from a country where there is no Ghanaian diplomatic or consular representation. Such applications must, however, be authorized by the Director of the Immigration Service through their sponsors before they arrive in Ghana.
Extension of stay while in Ghana is the sole preserve of the Ghana Immigration Service. Applicants are advised to refer to The Ghana Immigration Service should there be the need to extend their stay in Ghana.
Visa applicants must be either Danish, Finnish, Icelandic, and Swedish citizens or of foreign nationality, with legal residence in any of these countries.
Visitors to Ghana are strongly advised to ensure that they have all the necessary documents before they arrive in the Country.
Prohibited Immigrants
The under-mentioned categories of persons are prohibited immigrants:
1. A person of unsound mind.
2. A person declared by medical personnel as medically unfit.
3. A person considered to be a security risk.
4. A person against whom there is a deportation order in force.
5. A person who has been sentenced in a foreign country for extradition under the Extradition Act 1960.
Inoculations
Visitors to Ghana shall be required to provide a valid International Certificate of Vaccination for Yellow Fever at the point of entry.
IMPORTANT IMMIGRATION NOTICE
Visitors to Ghana must note that the possession of an Entry visa does not guarantee right of entry. Visitors may be refused entry into Ghana if they fall within the category of Prohibited Immigrants of if they do not satisfy immigration requirements at the port of entry. The Government of Ghana will not be responsible for their repatriation.